You must be aware of the hashtag strategy on other social media platforms. For example, Facebook, Instagram, and of course, who doesn't count Twitter? Hashtag trends are popular worldwide. I'm sure your next Instagram post would be about a perfect sunny day, along with #photooftheday! relatable, No?Well, there's a common question about whether hashtags play the same significant role on TikTok too, or not? Here I am replying as 'Yes, definitely it does, Pal!' Hashtags help to find interesting topics for users so they can jump into the conversations and talk about the latest trends. for example, during the quarantine period, the trending hashtag was #Quarantine & people were using it!
You might also like reading: Amazon Finds TikTok.
Do you know the best part? Hashtags are new in the world of TikTok and once you use them, your video could crawl up to the top in the search bar. So, if you're planning to make the most out of your new video clip and gain more views, the answer is, use hashtags!
How To Use Hashtags?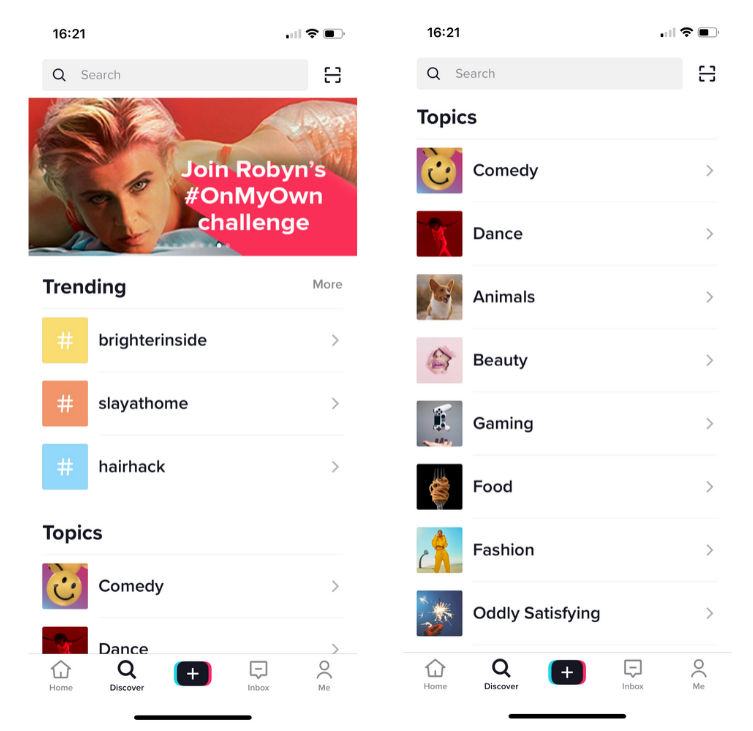 It's simple! Just add a # and type a phrase without spaces along with your post to upload it. However, if you want to search for a Hashtag phrase, go to 'Discover' on your TikTok app from your phone at the bottom of the screen. here, you can find all the famous hashtags along with the videos which are being used by people. So, its's time to join what the world is talking about and share it up!
Do Hashtags Matter On TikTok?
Let's give you some insights into how the hashtag policy works on TikTok and other social media platforms. apart from the popular searches, hashtags help you in planning the best marketing strategy for your business. it helps your preferred content to climb up the trending charts and make it visible to the audience. For that my friend, you need to plan which audience you would like to target your content to. Whether it's a clip of your recent vlog trailer or a comedy video, you need to collect the engagement of users and for that, just decide on the best hashtag strategy to inspire your followers and grow your content. I can say if you want to build up a fan base, use hashtags to be in the eyes of the audience. after all, success just doesn't come through the easiest road you take home.
Popular Hashtags or Niche?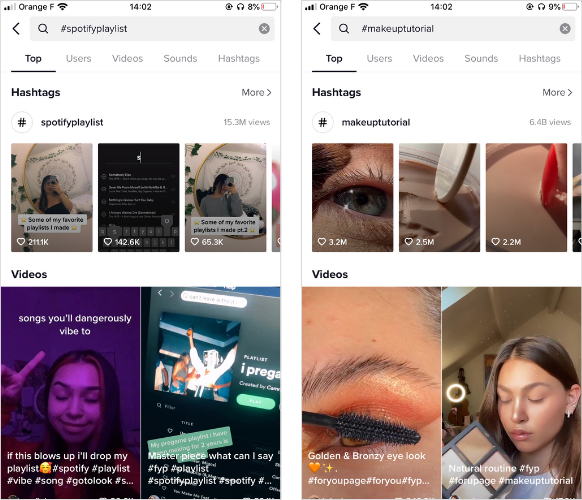 It depends on your content! If you join in the crowd of popular hashtags, it helps your content to get visibility and rise up the popularity charts. If you prefer generating content for a niche audience or for a certain segmented group, you need to create unique hashtags to connect with the audience of your similar interests. However, Do you want to make your post viral and jump in the crowd? Join the crowd. Here are some of the popular hashtags of 2021 on TikTok which you can use to connect with users all over the world and grow your fan base.
#Behindthescenes
#Weirdpets
#TikTok
#funny
#music
#fashion
#explore
#RandomThings
#WalkChallenge
#followforfollowback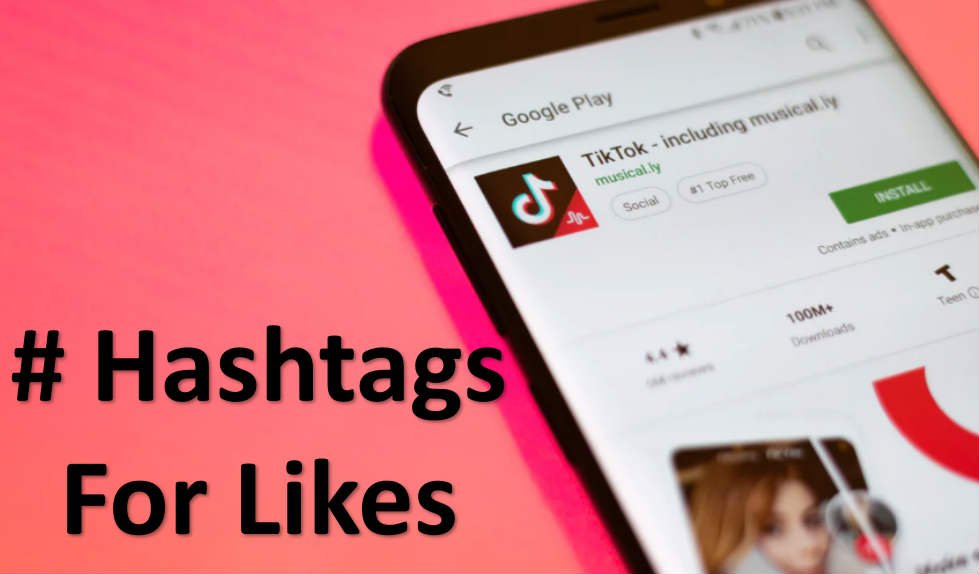 Mix'n Match Your Popular Hashtags!
it's great to use popular hashtags but, have you heard of creating your own route and not following the crowd? This my friend, works for the city of social media as well! only using popular hashtags would increase competition and limits your reach. Therefore, it's always better to generate your own hashtag and mix it with the popular ones to conquer the chart. for example, using a popular hashtag that is, #RealLifeatHome, along with the video clip of an exquisite handmade portrait of a cotton candy sky during the evening, by using a unique hashtag which is describing the unfinished video of the art piece as #astheticpainting. It would be an ideal mix & match strategy to use to gain a follower base and connect to the audience who has a similar interest in paintings or art and crafts as you have.
Make sure to use relevant hashtags on your posts. for example, Posting a video with #happynewyear would be visible on New Year's eve but, not on Thanksgiving. So, it's good to keep to be updated about current trends. So how about posting your next video on a bright sunny day with the caption #Sunnyday! Or, posting about your new colorful and aesthetic wardrobe with a trending hashtag of #Fashion to inspire your young followers is just your next go-to thing, I suppose!
How Many Hashtags To Use For a Post?
That's a great question! the answer is, as many as you can. However, TikTok limits captions to only 100 characters, but keeping your captions limited and add hashtags till you reach the character limit, is the key folks! Make sure to add hashtags on captions, rather than comments for a better reach. Therefore, strategy my friend is the most important way to succeed in gaining followers, online presence, and grabbing customers on this huge social media platform. A pretty easy marketing strategy, isn't it?
Do Hashtag Matter On TikTok?
To Conclude,
Using hashtags has become equally as important as deciding the best caption for your picture-perfect Instagram selfie pose. It's an incredible way to improve your online presence, make yourself and your content famous, and of course connect with the generation Z to remain updated. Hashtag strategy just doesn't help with increasing your fan base, but also helps to market your new range of products, your next fashion collection, or a popular product. so, what are you waiting for? follow up on the latest challenge on TikTok and connect with the awesomely young and cool audience of 2021 to keep yourself updated on the latest trends and increase your number of followers.
well, I hope you've enjoyed reading about the tricks and strategies to climb up the top charts, here's a question for you. What are the easiest TikTok dances?
Dive into reading this part and come back to answer the question! Happy reading, pals!