TikTok emerged in the social media arena in 2016. Ever since its launch, it has been growing at an astonishing rate. With its unique features and user-friendly interface, the app has successfully attracted millions of followers. Moreover, the app has provided the youth with a platform to showcase their skills. It has gradually maneuvered as a talent show where you can find different means of entertainment. As of 2020, TikTok has been downloaded more than a billion times. The daily app users' count has surpassed 700 million around the globe. Most of the users are from Generation Z. The most attractive feature of TikTok is the blend of music, video, dance, and viral challenges. People are re-creating the videos and attempting dance challenges created by other users. Here, I have listed the easiest TikTok dances which you can try at home.
 Source (The Verge)
One explanation for the app's drastic popularity lies in the science of the mind. This refers to the fun associated with imitating other people's movements. The ease of creating, sharing, and copying dance challenges, gives TikTok an advantage over other apps. In addition, understanding people's desire for connecting, the idea of dance challenges have been introduced by the app. Particularly, during the current pandemic, this idea has received much appreciation and user attention. This platform has brought not teenagers but even 30-somethings and boomers towards much-needed levity during this period. Dance, like it's going viral, is the new normal. If you have not tried any TikTok dance as yet, you are missing out on some really entertaining stuff.
You might also like reading: Amazon Finds TikTok.
How to learn a TikTok dance? 
If you are interested in attempting a dance but don't know much about the dancing business, here is the guide. Following are some easy steps that will help you learn TikTok dances.
Step 1
The first step is finding a dance. There is a range of dance challenges present on the app. You can select any one depending on your taste and style of music. Some dance videos are more towards the classical side while others are on the hip-hop end. So, depending on your preferred genre, pick either a fast or slow dance video
Step 2
Once you have selected the right dance video, now it is time to watch it. Don't watch it only once, you need to watch it over and over again if you want to master each and every move. Do this on repeat till the point when you feel like you cannot watch this video anymore.
Step 3
Now, you need to search for a dance tutorial recorded in slow-motion. This is necessary because you need to practice the moves along with the video. For people who are extremely uncoordinated like me, this strategy is a game-changer. Wondering how to search for a dance tutorial? Here is the answer. You just need to type the song title in the TikTok search bar such as "savage dance tutorial". With one click, you will reach tons of tutorials. Some are faceless, showing people dancing with a hoodie over their faces. While other features a normal person dancing. The dance move which is particularly being practiced during a part of the song also appears on the screen.
Source: (YouTube)
Step 4
Next, go get an area where you can see your complete self, to practice any one of the easiest TikTok dances. This could be anything, a mirror or a glass door or simply a reflective cupboard casing.
Step 5
You can master all the moves at a time. So, it is suggested to split the dance moves into different parts. Focus on only 2 or 3 moves at a time. Try to master those first by watching that part of the tutorial in slow-motion. Later, try to do them with the normal pace of the music. Once you have mastered these, select some new moves. Finally, combine all these moves to create the complete dance.
Step 6
You are all set to record. Fix your phone camera at a stand or by taking any object as support. Set the camera at an angle that covers your complete self. Select the music you want to add to your TikTok and start recording. At your first attempt, it's very likely that you may mess up some parts but that's completely fine. Enjoy the process!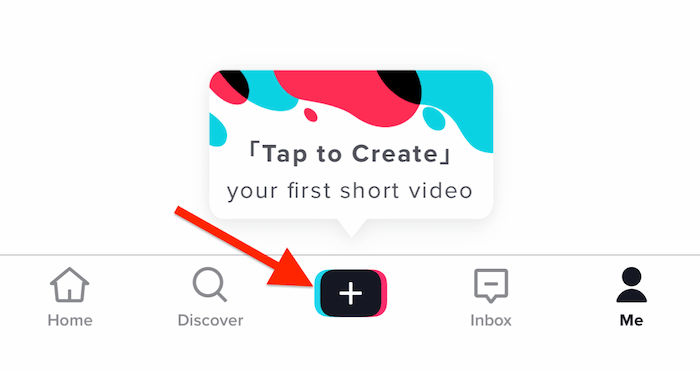 Source (Social Media Examiner)
The Easiest TikTok Dances
Following is the list of the top 10 easiest TikTok dances, so let's get going.
Source (STEEZY Studio)
1- Something New
Something New is by far the easiest TikTok dance I have come across which any family who is bored can master. Many celebrity families have jumped into the bandwagon such as the clan of Jennifer Lopez and Alex Rodriguez and the LeBron James crew. So, the dance starts by lining up in oldest to youngest order on the song Something new by Wiz Khalifa, featuring Ty Dolla $ign. Then each family member dances to reveal the next member of the family. Seems fun yet so adorable.
2-Blinding Lights
This is a TikTok dance that requires slightly more coordination. However, do not worry, it Is totally worth the time and effort it takes to learn the steps. This heart-pumping routine doubles as a workout and is performed on the song Blinding Lights by The Weeknd. Bonus points for those who can teach this to their dads too.
3- Oh Na Na Na
If you are bored and have free time, then this one is for you. This dance requires a couple of hours to master. You will also need a partner and you will be doing some snappy footwork. However, if Jimmy Fallon can do it, so can you! He nailed the dance and was taught by the TikTok star Charli D'Amelio.
4- Hit Yo Rollie
"One hand. One hand! Two hands. Two hands!" I simply cannot get enough of this dance. This was done by Stephen "tWitch" Boss, the DJ on "The Ellen Degeneres Show," and his wife Allison Holker with their new-born baby. I know they are professional dancers but do not let that stop you! Just learn the steps and start rocking.
5- Toosie Slide
I know everybody does not have the moves like Michael Jackson to pull this dance-off, but you can get your grandparents involved. Toosie Slide by Drake is the song for a simple dance. Just follow along with the lyrics: "Right foot up, left foot slide, left foot up, right foot slide." Fun, right?
6- Laxed (Siren beat)
This dance song is simple yet so catchy! This might be the song that you need right now, an easy dance paired with a happy-go-lucky tune. I have seen so many people rocking this one including Hong Kong student Christian Suen.
7- Cut The Check:  Mahak Hamid 
This song is by Mahak Hamid and is a perfect song to help us embody our collective quest for bringing some serious cash flow in 2021. Hamid has also created a detailed tutorial to help everyone learn the basics. However, the dance only looks best when sped up.
8- Out West: Nicole Bloomgarden
If you have really put on your dance shoes, then this song Out West by Nicole Bloomgarden is the easiest dance, and it should be on the top of your list. This dance went viral very quickly. Kylie Jenner also joined the bandwagon with a fun video on a modified version.
9- To The Back: Millah
This one is another easy to recreate dance by Millah T which you can add to your list.  Many TikTok celebrities such as Charli D'Amelio and Lil Huddy are huge fans, and it is clearly not hard to see why.
10- Captain Hook: Megan The Stallion
Yes, of course, I am going to include a dance challenge from the Hot Girl herself. We all need some of that energy. The dance is quite simple and cute, and it is even more fun when your quar-pod joins.
Conclusion
TikTok is known for its short entertaining videos and viral dances. These range from the easy dance to routines to some quite complicated ones. Nonetheless, there is content for everybody to dance to and enjoy. I hope you find the information about the easiest TikTok dances helpful to get you going. Most of them are easy hand movements and a little bit of footwork. So do check them out and happy dancing.