TikTok is an app that has been blowing up recently. This app allows you to post short videos about anything that you want as long as it is within the guidelines of the app. You can find videos of dances, cool amazon products, people teaching you how to cook. You can even find people telling you valuable information and tips to help you in life. So, the question is; How to go live on TikTok? Before answering that question, there are some things you need to know.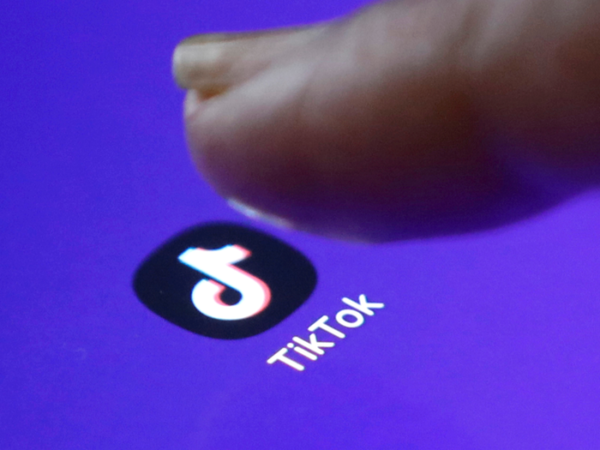 As it is a fairly new platform, it has a lot of cool perks that the young gen-z and Millennials greatly appreciate going live. With the press of a button, you can go live and show your many followers what you are up to, interact with them or even show off your dance moves. However, before you can do any of that, you have to be of a certain age and have a certain number of followers before you can even think about going live.
Also, check out the detailed list of Amazon Finds.
Guidelines before going live on TikTok
Before you can dip your feet into the going live feature of TikTok, there are a few guidelines that you have to follow to ensure that your Livestream goes through and reaches your many followers. 
Firstly you have to be 16 or over to be able to have access to the growing live option on TikTok. Even though the app allows 13-year-olds on it, it discourages them from going live. If you are not yet eligible, then we suggest you keep working on your skills. If you are 16 or older, you can safely go live on this app and if you are 18 or older, you have another perk. Such people can receive gifts from their viewers. This can be done in a variety of virtual gifts that can be exchanged for cash. If you are younger, you are getting validation through the hearts and comments.
Another guideline that you have to keep in mind is that if your account is under 1000 followers, you cannot go live. That option is exclusively reserved for 'popular people' aka those who have 1000 or more followers. However, even after you hit 1K followers, it may take some time for that button to show up so just wait for it and go live for all your fans.
How to go live on TikTok
If you meet these requirements then going live is fairly simple. Just follow the following steps: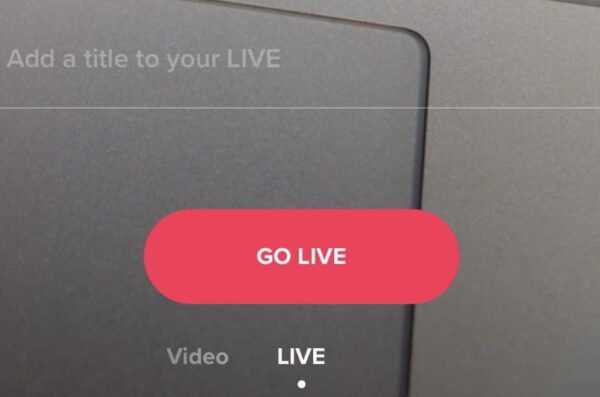 Step 1: Open the TikTok app

Step 2: Click on the + button that appears at the bottom of the screen

Step 3: Click on the live option that pops up under the record option

Step 4: Enter a catchy title for your Livestream so that it attracts a lot of people. Our advice: Keep it short and snappy.

Step 5: Click 'Go Live' to start your Livestream

Step 6: When you are finished, click the 'X' button to end the Livestream
And voila, you can now go live and show off whatever it is that you want to all those who use this app.
How to go to live on TikTok with a friend
Want to do a joint Livestream with a friend? Doing that is super simple too! 
Step 1: Open the TikTok app on your respective devices 

Step 2: Click on the + button that appears at the bottom of the screen

Tap 3: Click on the live option that pops up under the record option

Step 4: Enter a title

Step 5: Click 'Go Live' to start your Livestream

Step 6: Once both of you are lice, tap the button on the bottom left corner to add another host to your Livestream

Step 6: When you are finished, click the 'X' button to end the Livestream
What do people do on LiveStreams?
You may be wondering, what do people do on live streams? There are so many things that people get up to that we will be here all day discussing it. Here are a few things that are commonly seen on live streams:
Show off their dance moves. Want to prove to people how good of a dancer you are? Go live and take requests from other people and makeup dances on the spot! This is a fun activity and helps you interact with your audience too.

Show your daily activities. Many people go live on TikTok and talk about what they are doing and if it is something interesting, they take their audience along with them and show them a snippet of who they are. This is also a great way to connect with your audience

A Questions and Answers session. Been getting questions daily about various things? Just go online and give your followers and whoever else wants to join a chance to ask you questions. This way you can connect with your followers and give them a chance to know more about you.

Collaborate with other popular influencers. Not only will it help create an entertaining Livestream, but it will also help you gain even more followers from other accounts. Going live with others will also put you out to other potential viewers and help you grow as a content creator!

You can also do live streams of games or you could even play online with the,! Many TikTok users live stream games they olay in reak time. Challenge your followers and even make bets with them!

Tell a story. Had a crazy experience or a dream that you want to share with your followers immediately before you forget? Just go live with a click of a button and tell your followers all that you want to. In our opinion, crazy storytimes do very well on TikTok
How have a successful live stream?
A live stream is all about keeping your viewers engaged in one way or another. These days people have very short attention spans so you as the host must be entertaining enough to gain those viewers and keep them till the end. Here are some tried and tested tips:
Check your Tiktok analytics to see exactly when most of your followers are online. Going live at that time will ensure that a large chunk of your followers tune in and watch you.

Give shoutouts and award the active members. People love being acknowledged so make sure to thank the active members and gifts right there and then.

Leave them wanting more. Before you end your live stream, tell your audience about the next time you will go live or plans for the next video you will post to help up your engagement. In our opinion, it gets your users excited about your new posts and lives.