Tiktok in the past has exceeded expectations when it comes to performance. It has provided a unique platform to generation Z, such that they can make videos online that span just 60 seconds. It's basically an upgraded version of vines that Millennials can relate to. However, if you have been paying attention, the fact remains; all TikTok videos have that conspicuous TikTok logo at the right-hand corner. If you are looking for ways to get rid of that, this is where you'll find it all. This blog post will discuss how to save the TikTok video without a watermark; read on to find out more!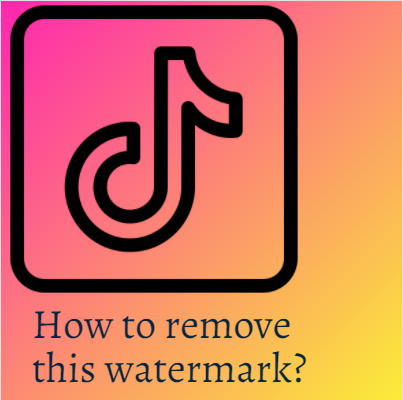 In the media industry, amongst the constellations of social media, we have a shining north star-TikTok. Extremely dramatic? I know, but crème de la crème of our future generations? Yes, of course! So, if you are still on the quest to find out just how to save the TikTok video without a watermark, let me assist you. 
---
How do you download these videos?
Well, the basics! If you want the lemonade, you first need the lemons. Here the lemonade is a TikTok video without a watermark, and the lemon, of course- TikTok! So, first, you need to download the application from your android store or apple store. Then you have to log in to your account. The next step is to check whether the user whose video you are looking forward to downloading has allowed the video to be a public thing. If not, then I'm sorry! I do not guide on hacks. However, if they do not have any problem and their settings are open for download, you can click on "Share video" followed by "Save video" So, within seconds, you can have your favorite TikTok embedded in your phone's memory.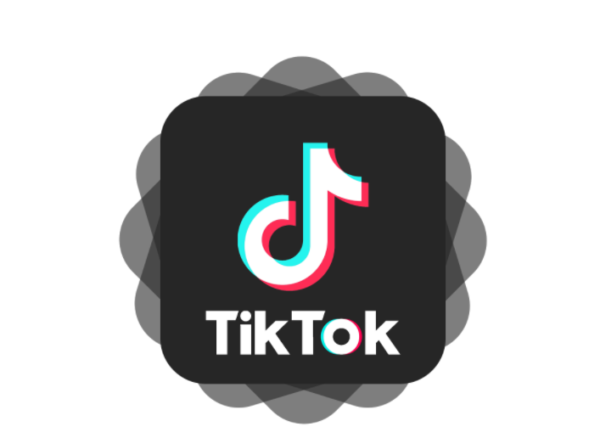 Next, we come to the honey, how to save these TikToks without watermark. Well, if you have been there for long, I'm pretty sure you know how annoying it gets with that watermark hiding parts of the video with the way it gets to move around. This proves to be quite infuriating, but fortunately, I have a back door fr this problem that we can utilize. TikTok, in its true sense anyway, does not allows users to remove that watermark. It features the original user name as well. They need to have this watermark to claim their video on every platform that it is shared on. However, some third-party websites and tools are there to help us. 
---
Come to think of it, musically is the pioneer of TikTok, and so it would make sense to name a website musically down. This website helps you get rid of that pesky watermark on your TikTok video.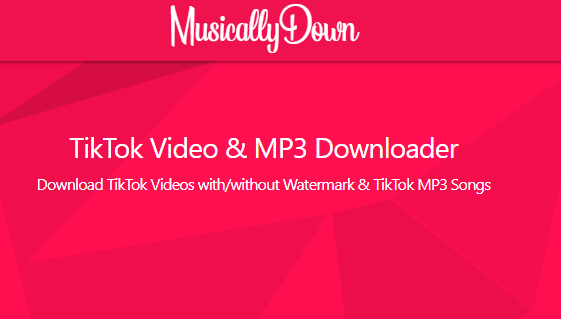 Steps:
Open your TikTok application

Go towards the video you want to download

Once there, click on the "share" button

select "copy link" that now appears

Open musicallydown.com 

Paste in their search bar this link 

Turn off the "Video with watermark" setting 

Click "download."
Viola! The video is now on your hard drive without the watermark
---
Video Eraser app 
This route is specifically for iOS users. It allows them to remove logos and other visual elements that they might find annoying. You have to download this application from the app store. Then you'll have to screen record the entire TikTok video. Then open the "video eraser app" there, you will click "More," followed by "crop video to remove watermark" Then select the TikTok video that you just saved and upload it within the application.

The next step would be the selection of the aspect ratio that you want for your TikTok video. To do so, you need to play with grid and customize its shape such that the TikTok watermark is cropped. Once you are done selecting areas of the TikTok video that does not have the watermark, you are good to go. The rest of the work is the application's responsibility. 
---
Android users 
So, I believe that mentioning apps just for the feasibility of iOS users is discrimination. So, what android users can do to remove the TikTok video watermark is download "Remove and Add Watermark" This application allows users to remove the watermark from a video of their choice. The first prompt would be to remove this watermark from either an image or video. Once you select "video," you can click the option "remove watermark" therefore, you can easily choose the TikTok video that needs its watermark removed.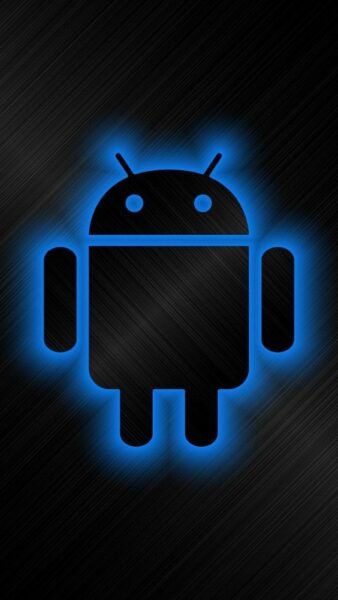 Image Credits: Pinterest
After selecting this video of your choice, this application allows you to remove the watermark in one of two ways. Way 1 is to use a lasso, also known as the rectangular grid, to cut off the video's parts where the logo appears. Way 2 is to go old school; that would mean selecting and relying on the crop feature. Once you are done with cropping, you can simply click "save." 
---
Snap.Tik
Another website that you can use online to render your TikTok video free of that watermark is SnapTik. The steps you need to follow are as follows;

1.launch the TikTok app
2. Click on the "share" video button
3. Copy the URL
4. Open the snap. tik website
5.Paste the link and click that green button
6. Choose from one of the links to download 
This website is not directly related to TikTok, so user discretion is advised. It is a risky affair, but what is life without some highs and lows? Just as long as you are not doing anything illegal that can prove to be lethal in the long run, you are good to go! So, here I summarize ways on how to save TikTok video without watermark. 
---
To conclude,
 TikTok does have a more pompous user-base and its own knicks and knacks. I guess this is what makes Tiktok stand out in the long run as well. You can create videos and literally become a trend within few hours. So, if you are planning to share a video without a watermark, don't forget to credit the original creator. That, my dear reader, is basic etiquettes of real-life and social media. If you liked this blog post i think you will enjoy reading ways on how to get free followers on TikTok. 'hapē editing!
You might also like reading: Amazon Finds TikTok.