Automatic honey beehive let's even inexperienced beekeepers start exploring beekeeping world. Even though this beehive is automatic, you must now basics of beekeeping. If you are a beekeeper, then the hive is one of the essential equipment that you should try. However, with lots of such products on the market today, choosing the right one becomes overwhelming.
This means that before committing yourself to buy and adding new item to your home and garden, it is important to do some research. But, if you are a busy man, finding time to search for information could be hard. How about some help? It would be great, right?
In this guide, we will present to you one of the best hives that you should consider.
What makes it great?
Well, the automatic honey beehive comes with a pack of impressive features that makes it stand above the pack. You will also find everything concerning this beehive that you need to know to help you make a decision.
With that said let's get right into it!
[toc]
Who Needs Automatic Honey Extractor Beehive?
The Flow Classic Cedar is an automatic honey extractor designed to suit both beginners and experienced beekeepers as well. Although beekeeping is an art that demands skills of how to care for bees, the flow system makes managing the task easy.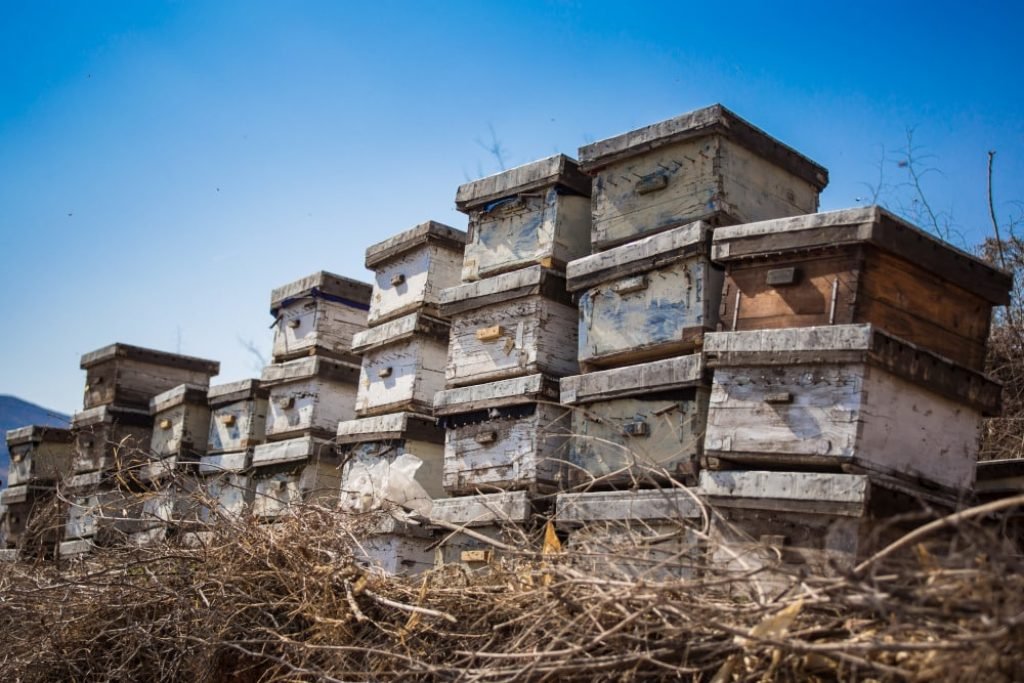 Regardless of your level of experience, you will find harvesting honey using the flow system fun and easy with less stress.
Here are some of the features that make Flow Classic Cedar a great option.
It Is Made Using Original Patented Flow Hive Technology
The founders of Flow Hive Technology have invested lots of effort in research and prototypes for over a decade now. This has enabled the perfection of the Flow Hives making it the best. In fact, its manufacturers are the only legal Flow Hive across the US.
If you get the automatic honey beehive, you can rest assured that their quality is exceptional since it is a product of the original producers of the amazing technology.
Made With Top-Notch Materials
The Flow Hives are manufactured in Australia and the US using high-quality BPS and BPA free food grade plastic to ensure that the bees remain healthy, and the honey remains pure – free from any form of contamination.
Additionally, western red cedar is used in the construction of the strong and long-lasting Bee Hive Houses.
The hives are also designed with a beautiful, sturdy gabled roof, observation windows and management screened bottom board.
Easily Remove Honey without Hurting Bees
The automatic honey beehive is built to allow you to extract honey easily while ensuring that the bees are not harmed.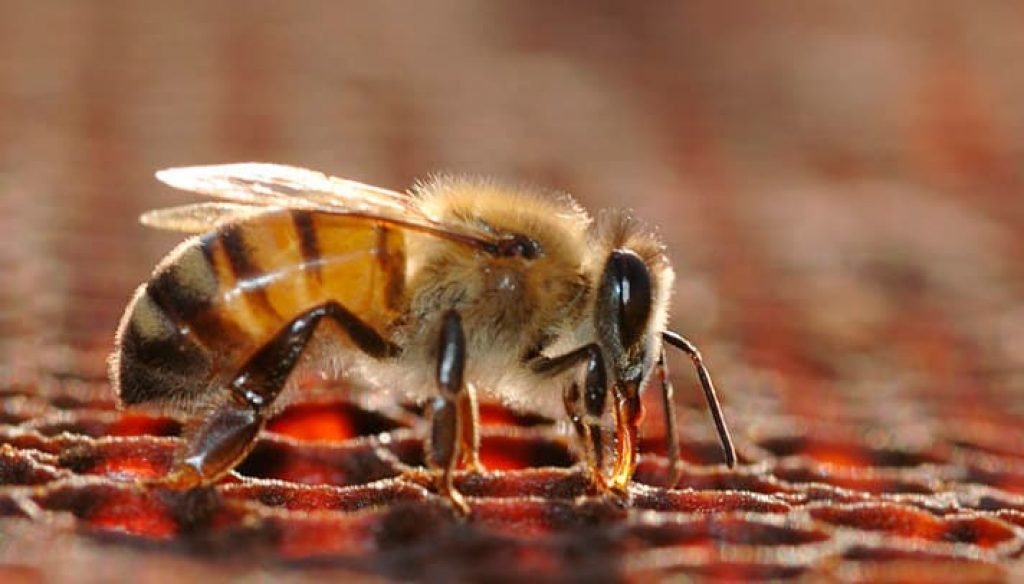 The easy for process lowers the chances of getting stung by bees making the harvesting quite easier ensuring that both the beekeeper and the bees remain are not injured.
To remove honey, all you need to do is open the frame using a key by rotating it at 90 degrees allowing honey to flow easily from the hive into your harvesting container.
Beautiful Design
The Cedar 6 Frame comes with an outstanding design structure. The design is well engineered to ensure that you will have an easy time using it and that the bees are not interfered with even when harvesting honey.
Its brood box is made of 6 frames that lack a bottom, has a flow key and comes with a bee collection box. Unlike other products, assembling the unit is simple, and you can do it by yourself even if you are a beginner.
Customer Satisfaction Guaranteed
The flow hives Technology was invented purposely to ensure that beekeepers get nothing but high quality and functional beehives in the market. If you buy the Flow Hive, then you can be assured of unmatched quality, and you will definitely love it.
Furthermore, upon purchasing the automatic honey extractor, you become a member fan exclusive Flow Community where you can access resources that will help you in keeping your bees.
The support is also responsive and is ready to answer any of your questions to ensure that you have a great beekeeping journey.
Automatic Honey Beehive FAQ
Is automatic honey beehive suitable for use by beginners starting from scratch?
Yes, the beehive is easy to use, and even beginners can easily get used to it. Joining a bookkeeping club is however recommended to jelly you know how to care for your bees.
Does it come with flow jars and lids?
No. But, you can get them at your local store. Recycled jars which have been properly washed and sterilised can also be used.
Does the beehive hold the bees hostage?
No. They are designed with an entrance to allow the bees to freely move in and out just like when in a standard beehive.
Will the bees survive winter when all the honey is removed?
When extracting honey, at least 40-60 lbs. of honey should be left behind. This is enough to keep them alive through winter. However, the amount of honey that should remain could vary depending on the size of your colony or where you stay.
What maintenance does it need?
It is designed to allow easy extraction of honey. However, beekeeping requires inspections to ensure that the bees are free from diseases. Therefore, you might need to perform checks on all the hives alongside the Flow Hive. This will allow you to keep the bees healthy.
How many boxes do I get when I purchase the unit?
The flow give Cedar 6 frame arrives in two separate boxes. Now there are also bigger hives with 7 or 10 frames.
Conclusion on Automatic Honey Extractor Beehive
Its no doubt that extracting honey can be very challenging especially if you are not well prepared and it often results in disturbing the bees as well.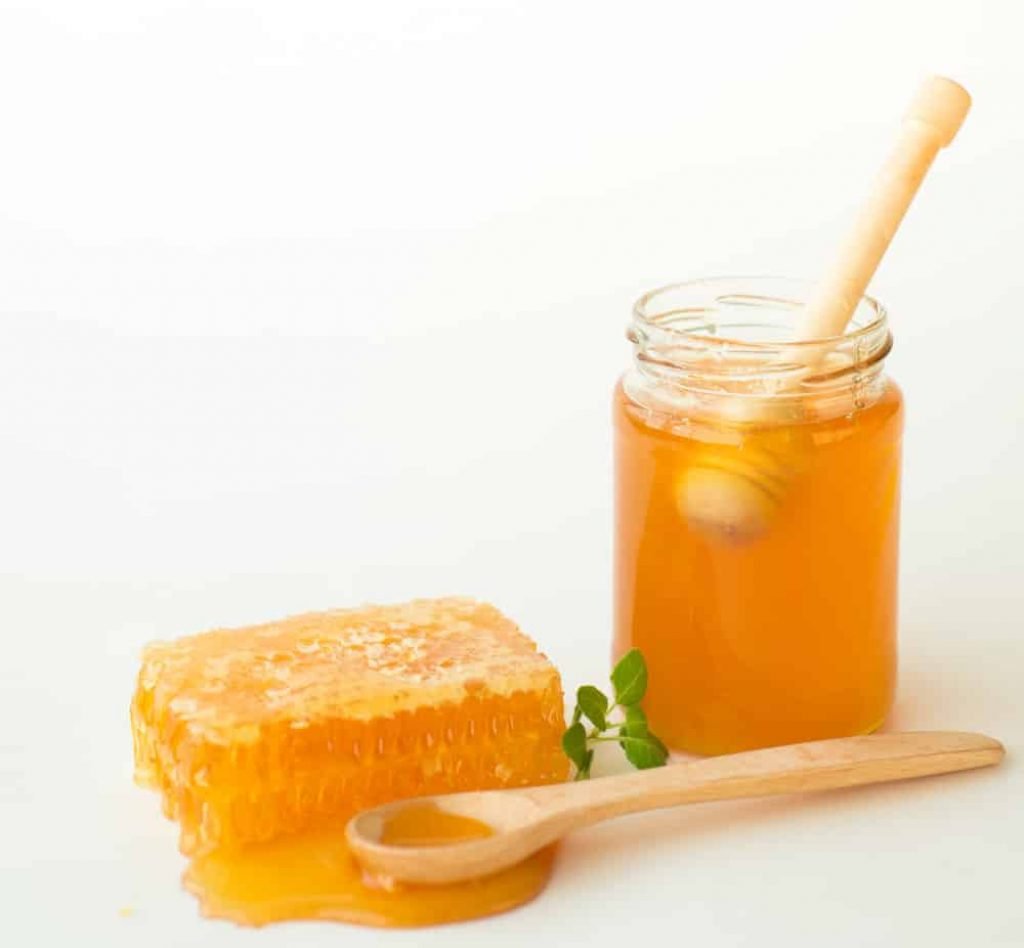 Luckily, the Flow Classic Cedar automatic honey beehive enables you to collect honey automatically without stressing the bees.
Moreover, apart from helping you avoid annoying the bees, it makes beekeeping a lot easier with less work.
So, if you need better beekeeping experience don't hesitate to get yourself one of these innovative beehives that will change how you perceive beekeeping.