Note: As an Amazon Associate, We earn from qualifying purchases.
The 2000s were one of the best times regarding cinematography. The first decade of the new millennium brought forth one of the most forthcoming arrays of movies that were crowd-pleasers, campy ROMs and coms, chick flicks and drama driven. In the era of Netflix, most subscribers like to watch what they consider the golden century of cinematic times. In the vast ocean of all genres being at the tip of your touch, which one do you pick? To ease the tension for you, here we have reviewed some of the best movies of the 2000s on netflix. So grab your popcorn as we drive you down the memory lane of the most enticing flicks of the century. Check out our 'Best movies of the 2000s on Netflix' list:
---
Directed by Guy Ritchie, the movie revolves around bare-knuckled fighters who sought to steal a diamond. The story revolves around the ever-young and dashing Brad Pitt as the main character. The plot has a lot of twists and little to none loop holes. It is not one of those movies you can stream while scrolling Facebook, no. It demands complete, undivided attention as the story unfolds on the screen. To find out more about the twists in the story and how does it go for the bare knuckled fighters and robbers, you'll have to watch the movie. It is rated as one of the most master-mind, game-changing movie of the 2000s with plot twist imparting an essence that none of its time has been able to comprehend and cross.
Director: Guy Ritchie
Cast: Brad Pitt, Jason Statham, Alan Ford, Vinnie Jones
Famous quote: You should never underestimate the predictability of stupidity-Bullet tooth tony
---
2. About a boy
A film from 2001 that earned $130.5 million on a $30 million budget is there more left to say? "About a boy"  is a romantic comedy featuring the talented Hugh Grant and Toni Collete. Both of the actors for their astoundingly mind-blowing performances were nominated for Golden Globe and BAFTA award respectively. The film is an adaptation of the novel from the same name written by Nick Hornby. It features a young skinny kid who is in search for a mentor. This kid comes across a 30-year-old party boy who has no clue about his life. What these two outworlders learn from each other and how their story moves forth is what you'll have to find yourself by watching it on Netflix.
Director: Chris Weitz and Paul Weitz
Cast: Hugh Grant, Toni Collete, Rachel Weisz, Natalia Tena
Famous quote:  "I find the key is to think of a day as units of time, each unit consisting of no more than thirty minutes. Full hours can be a little bit intimidating and most activities take about half an hour. Taking a bath: one unit, watching countdown: one unit, web-based research: two units, exercising: three units, having my hair carefully disheveled: four units. It's amazing how the day fills up, and I often wonder, to be absolutely honest, if I'd ever have time for a job; how do people cram them in?"- Will Freeman
---
3. Eight legged freaks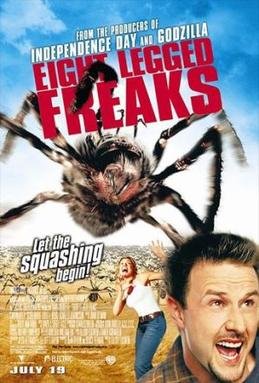 Do you have arachnophobia? Then this is not the kind of movie for you. As depicted by the name, the eight-legged freaks is a horror-comedy monster movie that features spiders who get exposed to toxic waste. As a result, these freaks attack a small mining town in America. Featuring the versatile actress, Scarlett Johnson, this movie is one of her best performances from the 2000s. So, after these mutated spiders wreak havoc over the small town, what do the people do to save themselves? The fiction revolves around comedy with a deeper hidden sentiment attached. The movie was dedicated to parents of director and actor of the movie. Watch it tonight, to fight the fear of spiders you harbor in your heart and maybe you will find the strength to fight mutated spiders in the future. Good luck!
Director: Ellory Elkayem
Cast: Scarlett Johansson, Kary Wuhrer, David Arquette, Scott Terra
Famous line:  No one's going to believe me, cause I'm a kid, and they never listen to kids-Mike
---
4. Austin powers in goldmember
If you are into spy comedies, then this is just the kind of sequel that you need in your life. This film is the theatrical debut of Beyoncé. Yup, you read that right. The film features Mike Myers, the most talented and unique actor in multiple roles as the secret agent teams up with his lover, Foxy Cleopatra (Beyoncé). The aim of this super-groovy secret agent and his stunning girlfriend is to take down the wicked villain, dr. Evil. The character of Dr. Evil is played by Mike Myers himself, displaying his un-matched acting skills. Dr. Evil is collaborating on a mission with gold members who are some mysterious miscreants planning to travel back in time to kill Austin's father. Will Austin be able to save his father and stop Dr. Evil? Or will the dark side rule for once? Check it out on Netflix to find for yourself.
Director: Jay Roach
Cast: Mike Myers, Seth Green, Beyoncé, Verne Troyer
Famous line: Well, the future better get ready for me. 'Cause I'm Foxy Cleopatra, and I'm a WHOLE LOTTA WOMAN.- Foxy Cleopatra
---
5. Burn after reading
This satirical movie is directed by The Coen brothers, who are considered the expert of sardonic humor. The movie is full of dark humor, violence, and scenes that will make you laugh but uncomfortable at the same time. The Coen brothers are famous for leaving their viewers with cold humor, but this one movie is pricklier than the rest. The movie belongs to the spy genre featuring two dimwit employees at the gym who somehow fall under the impression of having possessed national secrets. They embark on a hilarious journey filled with a very mordant sense of humor to exploit this newfound treasure. The movie features a very young and dashing Brad Pitt with his witty sense of humor, so you know it's a must watch.
Director: Ethan Coen and Joel Coen
Cast: Brad Pitt, Frances McDormand, John Malkovich, George Clooney
Famous line: Appearances can be deceptive-Chad Feldheimer
---
6. Lilo and Stitch
Are you looking for something to watch with the kids? Lilo and stitch is just the kind of animated comedy that you need to binge on Netflix. The movie is a production of Walt Disney Animation Pictures. It features two eccentric kids, a Hawaiian girl named Lilo, who is also a lonely orphan character. Lilo grew up under the guardianship of her 19-year-old sister, Nani. When Nani allows her to have a pet dog, Lilo opts for Stitch. Together, they embark on a journey that will twist their fates more tightly than ever. Alas, she doesn't know that her pet dog is an extra-terrestrial experiment gone wrong, but what will she do when she finds out? Will family be left behind, or together they will stand strong against the sands of time? Binge it on Netflix to find out, and don't forget to look for the deeper message.
Director: Chris Sanders and Dean Deblois
Cast: Daveigh chase, Chris Sand, Kevin McDonald, Tia Carrere
Famous line: You know, you wreck everything you touch. Why not try and make something for a change?-Lilo
---
7. The Cinderella Story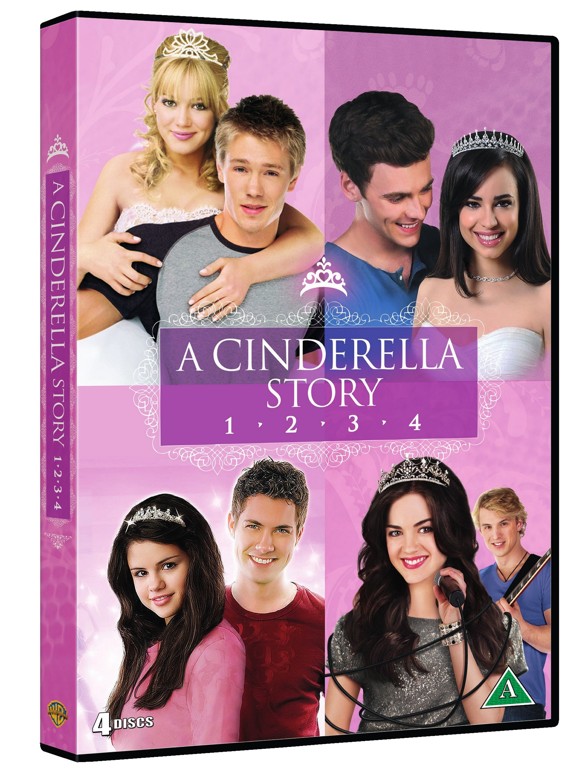 Movies that end up forming a cult classic and gross higher on the box-office despite what critics think are always worth the while. So, this may be a romantic comedy, chic-flic that you might deem that you don't need in your life, but I guess deep inside, we all do. Inspired by the eminent bedtime story "Cinderella" this movie is a modern time adaptation. It revolves around a new-era American teen romance between two internet pen-pals who eventually plan to meet at their college's Halloween event. It is filled with drama and passion to the core starring the attractive blonde Chad Michael and the ever-gorgeous Hilary Duff as the main characters. The movie is followed by three more video sequels. So, if you are looking for something to brighten up that saturnine day, hit up this movie on Netflix and get your faith in love restored.
Director: Mark Rosman
Cast: Hilary Duff, Chad Michael, Jennifer Coolidge, Dan Byrd
Famous line: 'Never let the fear of striking out, keep you from playing the game.' – Samantha Martin
---
8. Chasing Liberty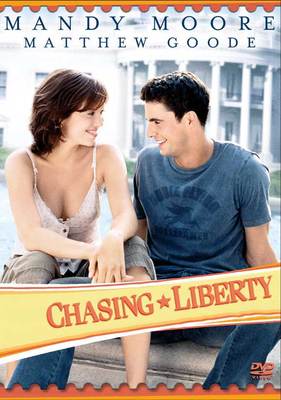 Directed at five different locations, namely Berlin, Prague, Venice, Washington D.C, and London, the film is a romantic-comedy featuring the versatile actor's Mandy Moore and Matthew Goode. The story revolves around a teen rebel, Anna Foster, who wants to have romance in her life. The only problem is, she is the daughter of the president of the United States of America. Henceforth, her life is filled with secret service agents swarming around her. Ina turn of events, when her first date is ruined, she finds herself in a bizarre situation with a man she thinks is an everyday guy. Together they go on a Europe tour and meet twists and plots that turn her life around. The story is an escape from reality and involves a little heartbreak with an exciting twist. Watch it on Netflix to find out more.
Director: Andy Cadiff
Cast: Mathew Goode, Mandy Moore, Mark Harmon, Jeremy Piven
Famous line: Because the things you're scared of are usually the most worthwhile – Mandy Moore
---
9.  Taking Lives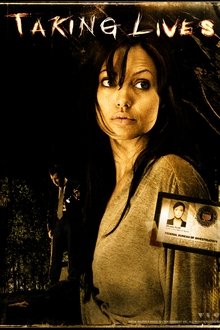 Starring the ever stunning and young Angelina Jolie and a handsome hunk named Ethan Moore, this psychological thriller will set your brain on fire, quite literally. The movie revolves around a psychotic killer who resumes his victims' identity as his own to have a life different from the one he is already living in. 20 years later, an FBI profiler Ileana Scott is summoned to track this serial killer and bring justice to the victim. In the pursuit, she meets an artist named James Costa, who claims to be an eye-witness. He sketches the killer's image for the officer. Going forth, the officer and artists end up in a passionate fit, but how far will this flame burn? And most importantly, is the serial killer right in between them? Watch it to find out for yourself.
Director: D.J Caruso
Cast: Angelina Jolie, Ethan Hawke, Kiefer Sutherland, Olivia Martinez
Famous Line: "Everything you saw I wanted you to see."- Ileana
---
10. The Departed
The crime thriller film directed in Boston by Martin Scorsese is a remake of an original Hong Kong-based film, Infernal Affairs. The movie's cast is too attractive to handle, featuring Leonardo DiCaprio, Matt Damon, and John Nicholson in the leading role. The film revolves around an Irish Mob boss Frank who hires young Collin Sullivan to be the police department's mole. Sullivan finds his way to the investigation unit, which is focusing on organized crimes. As a mole, what does he snitch? Will, his fate in true essence, be tested, and will he return back to who he was before the Irish mob changed him? Simultaneously, while the mob is infiltrating the police department, an undercover cop is busy gaining the mob lord's trust. How do their journeys clash, and what do the snitches do? Watch the fantastic cast deliver blows from not just looks that melt but also kicks and punches.
Director: Martin Scorsese
Cast: Leonardo DiCaprio, Matt Damon, Jack Nicholson , Vera Farmiga
Famous line: When I was your age, they would say you could become cops or criminals; today what I'm saying to you is this: When facing a loaded gun, what's the difference?- Frank Costello
---
11. Blood diamond
Featuring Leonardo DiCaprio the film is a political war thriller film directed by Edward Zwick. The film is set during the sierra Leone civil war of 1991-2002. The political unrest escalates as the insurgent forces and government loyalist fight against each other. One of the rebel factions named revolutionary united front terrorizes the local minority in harvesting the diamonds for them. The story revolves around an unfortunate fisherman Solomon Wandy. He gets assigned to the task by the evil warlord, Captain Poison. The story unfolds twists when the fishermen join a gunrunner in his journey. The film received criticism, but due to the outstanding performance display by Leonardo, it grossed past $171 million worldwide.
Director: Edward Zwick
Cast: Leonardo DiCaprio, Dijmon Hounsou, Jennifer Connelly, Arnold Vosloo
Famous line: Sometimes I wonder will God ever forgive us for what we've done to each other? Then I look around and I realize God left this place a long time ago
Topic: Best movies of the 2000s on netflix