TikTok Amazon finds is the latest trend on social media and if like me, you love exploring and finding new and fascinating items then this list of the best "Amazon Finds Tiktok" is here to help you enter into those Amazon Hauls and post your own TikTok with the #amazonfinds. I have thoroughly researched and continue researching for hours and keep updating the ever-growing list of the best Amazon finds on TikTok. This way you can find all the famous Amazon Must-Haves in one place and don't have to waste your time searching endlessly like me. At present, I have listed a total of 159 products which is the largest collection of #amazonfinds in one place with images and links. I hope you appreciate the effort that went into creating this list of the best 'TikTok Amazon Finds' in 2022. Please share this post with your family and friends to make it easier for them to find the TikTok products they have been looking for.
Check out other articles on TikTok Amazon Finds:

For a complete list of all things TikTok made me buy on Amazon, scroll till the end of this post.
Let me know in the live chat or comments below if you are finding an Amazon product that is not listed here. Note: As an Amazon Associate, we earn from qualifying purchases at no additional cost to you.
---
After reading thousands of reviews and having ordered the chom chom roller ourselves, we can say with confidence that this product has rightfully earned the top spot for the best pet hair remover out there. It offers one of the easiest ways to efficiently get rid of all that hair. All you have to do is roll the roller back and forth to collect hair in the chamber and you'll be able to say goodbye to all that pet hair "attached" to your sofas, rugs, cushions, blankets etc. Plus, it does not require any sticky tapes. Unlike the lint rollers, you can easily collect and dispose of hair from the chamber and use it again.
---
Want an awesome glow in your room? Light up your life with the Logrotate battery-powered Moon Lamp! It is one of the most realistic looking moon lamps out there and shows the different craters on the moon. You have the option to choose from 16 different colors and even dim the light using the remote included. There is a port for charging at the side of the moon which also works as a capacitive touch sensor for the light control. You can also control brightness of the light by pressing onto the sensor for a shorter or longer time period. You simply have to set it up on the wooden stand it comes with and you are ready to go.
---
The Rocketbook Smart Reusable Notebook is the ideal option if you want to go paperless to save the environment or to simply declutter. These 36 pages dotted grid polyester composite page notebook is a different approach to digital note-taking. It lets you write as you would with a traditional pen-and-paper using the Pilot Frixion Pen and you just have to scan and upload the note using the RocketBook App. You can then erase the pages with a damp cloth (it even comes with microfibre cloth) and it's ready for another use. This notebook will last you for a lifetime! You can sync the notes to any favorable cloud services and voila!
The Rocketbook Smart Reusable Notebook definitely tops my list of the best Amazon finds TikTok because of how environment and user friendly it is! Check out the detailed review of the Rocketbook Everlast Smart notebook.
---
Tired of all those boring black keyboards and looking for something new to try? A Virtual Keyboard is the product for you. This device is a virtual laser projection keyboard that is both smarter and more stable. It enhances the buyer's usage experience and it looks cool on a desk. It also utilizes a MicroUSB port to power the device. Furthermore, this keyboard is equipped with wireless Bluetooth mini speakers so it is s dual-natured device that is perfect if you want to save space. The internal battery of this device is now 1000mAh. In addition, it also supports an auto-sleep mode to save power. Hence this is one of those TikTok Amazon must-haves that is perfect for those who want to save space.
---
Too much to type? Worry no more! The Scanmarker Air Pen Scanner is here to save your student life.
You can work 20 times faster with the scanner. This lets you scan anything from alphabets to symbols or even images and they will instantly appear on the mobile app or computer software. You can take them anywhere in any format without any unnecessary steps. It has an ultra-portable design to scan wirelessly via Bluetooth. It is equipped with a text-to-speech feature which enables it to read out the text to you as it scans. You can even translate the scanned text into 40 languages.
This definitely scored an easy spot in my best TikTok things you need from Amazon.
---
The iWalk Mini portable charger for iPhone is a high-quality device for those who are always on the go. It has a built-in lightning connector that you can plug into your iPhone and charge it. This device is built to be ultra-compact and is the size of a mini lipstick. These chargers have an upgraded capacity of 3350mAh and are hence big enough to charge one device fully and also charge another to 50%. It also supports a pass-through function as you can charge your phone while using it at the same time!
---
Scared of your ID being stolen? This is one of those TikTok Amazon must-haves that you should consider buying. It is extremely easy to use as all you have to do is stamp over your personal information that you want to conceal. This mini roller allows you to easily mask over long lines of text like your private address in one single stroke. The Guard your ID mini roller uses a uniquely designed patent pattern that combines with the formulated ink and hence works on most glossy surfaces. This device is a great alternative to a shredder and produces less waste and mess without being dangerous to use. With a promise of a long life, this device has multiple uses as it is versatile and a perfect device for many people.
---
A foot mask is not something most people think about but it is something everyone should try at least once in their life. This foot mask has proprietary Aloe Vera and Strawberry extracts mixed together to allow you to eliminate foot odor and increase the softness of your feet by 4 times. It has powerful and nourishing materials that soften up your foot in an instant. This foot mask is capable of removing calluses and cracked feet from the deepest layers leaving your skin soft. It is dermatologically tested and 100% vegan. Furthermore, it can de-cleanse your skin without completely stripping the moisture from the skin rather it provides deep hydration that leaves the skin feeling luxurious. The masks are shaped like socks that can fit most feet.
---
The Lecone Cell Phone Sanitizer and Wireless Charger Disinfection Box is one of those high-quality TikTok Amazon must-haves that everyone should own. It has a 3 in 1 function that includes a wireless charger for devices, disinfection box and also provides aromatherapy. The cleaning process only takes 18 minutes and is hence super fast. This device can completely tidy your entire phone. It can fit all phones under 6.2 inches into it and also has a Qi function. This device is highly versatile as it can provide disinfection and aromatherapy to small items that you have lying around collecting germs and it can also charge your phone at the same time.
---
This retractable windshield Sunshade is something I personally bought and I must say that I was not disappointed. The outer layer of these sunshades is made out of highly reflective and anti-ultraviolet environment protection material. This allows the sun rays to be reflected which results in the temperature inside the car dropping. The deep insulation that these shades provide helps prevent the aging of the interior parts and allows them to stay in their best shape for longer. Furthermore, these windshields are extremely easy to use and they can be installed and uninstalled in one minute without needing any other tools. They can also be stored away easily as they are compact and fold away to an almost invisible line. Also, it fixes on securely which helps prevent any sort of falling off.
---
The Foval 2000W is perfect for the travel nomads out there. This travel kit is around 3.2 x 2.5 x 1.5 inches and is thus perfect if you want to save space. It is easy to store as it is made of an aluminum shell design that is lightweight and portable. Furthermore, this car power inverter has a built-in fuse to protect your devices and allow safe charging, and helps prevent overheating, under and over voltage charging, short-circuiting, overloading, and overcharging. It is also safe from bumps and drops due to the high-quality metal casing that protects it. Silent cooling fans are also integrated to help increase its lifetime.
---
Want to jazz up your car? These Romantic Star projector night lights are the perfect must-have. They are powered through a USB cable and hence can be attached to the car charger, a laptop, or even a power bank to make them work instantly. You also can choose the pattern of the projection by rotating the head of the star projector till you find one you like. It can also work as a flexible night light and can create an ambient mood in your car. This device is small, lightweight, and extremely easy to use which makes it a perfect device to help decorate your car.
---
The Scentsicles White Winter Fir scented ornament sticks are perfect for hanging on your christmas tree if you love the scent of fir. If you have an artificial tree and love the smell of real trees, these sticks are perfect for you. They are also colored natural green hence they blend well with the tree and make it smell like you have an actual tree.
---
The Bestinnkits Blue light warmer is a high-quality device that uses a gravity induction switch to allow you to use it without having to manually turn it on and off. This easy to use device produces heat and is used for heat preservation without you having to control it. It has a night indicator that makes use of indicator lights to show when the mug warmer is working. This is extremely useful at night. A thin-walled, flat bottomed mug is the perfect kind to be used on this warmer as it will provide the best warmth retaining property. This device is safe and durable for use as it is designed to be spill-proof and extremely easy to clean.
---
The Nanum 12V USB Aromatherapy Air freshener is an aroma diffuser that can help refresh and clean the air and in turn, make your surroundings smell pleasant. It also in turn allows you to feel energetic and invigorating. Furthermore, this device is as stylish as it is effective and works to its full potential once it is plugged into the charging port in your car. The strong coil system in this aromatherapy air freshener enhances the fragrance to make the inside of the car smell nice. An on and off switch is also included for easy access.
---
This high-quality Magnetic phone mount is perfect for those travelers who are always on the go. Made of premium aluminum alloy and rubber, it is designed to keep your phone safe from vibration or impact on a bumpy road. Using this magnetic phone car is extremely easy. All you have to do is clip it onto the air vent. It is highly flexible as it allows you to rotate it to whatever position is most comfortable for you to view from. Made to be compatible with every phone type, it is durable and made of high quality material.
---
The Better Living 3 chamber soap and shower dispenser helps eliminate the shower bottle clutter that is ever-present in every shower. Hence this is one of those Amazon must-haves on TikTok that you should invest in. This versatile dispenser can be mounted or placed on a flat surface to allow for easy use. Furthermore, it is easy to refill and clean while also having a smooth and reliable dispenser pump. Made from durable and water-resistant ABS plastic this 3 chamber is the way to go.
---
This high-quality toothbrush holder is perfect for those people who like their bathrooms neat and tidy. This device has a collection of toothpaste squeezer, mouthwash cup, toothbrush slit, and storage compartment all within one multifunctional device. The toothbrush holder can be mounted on the wall and it has a sun-proof cover that protects it. Furthermore, the cups are designed to be placed upside down to prevent any germs from settling in and all the while keeping the toothbrush and the cup well ventilated and dry. This device is made from ABS material that is safe and environmentally friendly.
---
The Meidong food scrub is designed to get rid of calluses from your feet by exfoliating and massaging your feet. Making your feet smoother and more tender than ever before. This device has a built-in pumice stone to allow easy removal of dead skin. Furthermore, it has suction cups on the bottom that can quickly fix the massage foot brush onto tiles. It has over 1000 bristles that are made to be fine and soft without hurting the skin and promote blood circulation.
---
This high-quality Shower Foot Scrubber is essential for those who always keep cleanliness their number one priority. With hundreds of scrubbing bristles, it reaches all the hard to reach crevices of your foot to remove the dead skin that resides there. It is designed to be nonslip as the nonslip suction cups stick safely to your floor. With 128 strong suction cups, it stays exactly where it is put. Furthermore, it helps fight foot odor and allows improved blood circulation. It has a compact size that is perfect for even small bathrooms and is easy to use.
---
The KISEER mini portable travel soap paper is one of those TikTok Amazon must haves that is perfect for backpackers and those who are always on the go. Made of natural premium quality biodegradable environmentally friendly material, it is safe to use. Having being made of plant extracts, it promises to have no side effects on your skin. It is compact and easy to use and you can just pop it in your bag and take it anywhere with you. The packaging includes soap sheets that can clean your hands anywhere and leave no trace behind.
---
The UIUIUS Face Brush is made of food-grade silicone and it is constructed out of high-quality materials that are easy to clean and quick to dry. These brushes have a special design that is soft and does not hurt your skin. Furthermore, the grip handle is good so you don't have to worry about it sliding off your fingers. These brushes also help exfoliate your skin so that it can absorb creams and serums better.
---
These high-quality double-sided silicone exfoliating lip brushes are made of durable materials like silicone that are soft and anti sensitive. It is easy to massage your lips and face with it in a gentle way. This skin product is lightweight and portable so you can carry it around with you anywhere you want. Moreover, it is very versatile as it is can be used for face cleaning, massaging, blackhead removing, exfoliating, and cleansing. It is manual and easy to use and can help soften your skin and make it silky smooth.
---
You need these awesome bottle tops for your can. They pop right on. The best part is that you don't have to throw away any more half-empty cans. They come in a pack of six and are perfect for maintaining the fizz in your drinks. They are even more suitable for whenever you want to take your drink outside. You no longer have fear of having the drink slip out and pour all over!
This makes them the perfect accessory and a must-have for the summers or when you're out just for a walk.
---
For all the wine lovers out there, this wine filter is for you! It alleviates the most common side effects of drinking wine such as headaches, skin flush, congestion, hangovers etc. All you have to do is swirl the wand in your drink for 3 minutes and dispose off the wand. It does this by removing histamines and sulphites from the wine. It also restores the open oxidised wine to its natural state. You don't have to waste any open bottles. You can make your wine "smoother" without any change in the flavour!
---
The Wobsion Illuminated Magnifying Compact mirror is modest and elegant which can fit in any bag. This high-quality compact mirror has two mirrors with 1X and 10x magnification. This will provide immense details for you to perfect that eye shadow. The 1X mirror is circled by daylight LED lights to enable you to get a good look at yourself even in dim lights. This accessory is a must-have so you can apply your makeup flawlessly.
These are distortion-free with the ultimate lighting. It is pretty much everything you could ever want in a magnifying compact mirror.
---
You must have seen ads of this lip blam integrated into a PopSocket PopGrip everywhere! These are the functional PopSockets that you need. How convenient is it to always have a lipbalm attached to your phonecase? That's right. Very! Pop Sockets have been around for a long while now but they simply keep evolving with new innovative ideas. This is the perfect Amazon Find beauty edition and will give you those Instagram worthy clicks with its cute and minimalist design.
---
Most of us (if not all) inhale pollutants nowadays on a regular bases and these pollutant are detrimental to our health. Such pollutants and irritants cause great discomfort and are the underlying cause of many illnesses. The APH260 Air Purifier filters out 99.97% of fine particles which are as small as 0.3 microns. It is decked with PM2.5 sensors and air quality indicators. Thus, keeps you updated with the current air quality status and significantly enhance the air quality.
---
The facial mask maker machine is a revolutionary product for the skincare industry. This will make you pretty much any kind of face mask that you want. You can finally fully customize your skincare. It can provide you with a high-quality, multifunctional, and safe mask that is made out of completely natural ingredients. You can finally DIY your personal face mask to suit your preferences regarding the choice of fruits, vegetables, milk, and minor cereals. It will help to absorb different kinds of nutrition from the ingredients you choose. You can now enjoy your lead-free face mask with no preservatives in it.
---
Amazon must haves 2022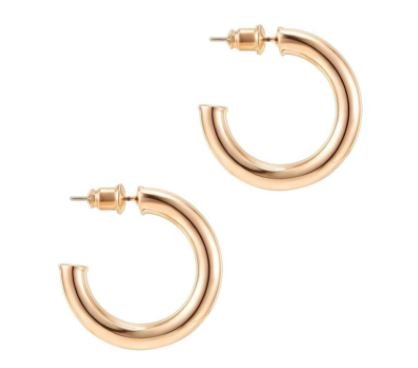 Amazon must haves 2022
The high-quality Leggings from Colorfulkoala is an absolute Amazon must haves for 2022. These leggings are made of 80% nylon and 20% spandex that combine to give a clothing item that is buttery. It feels soft and is opaque when worn. Furthermore, these leggings have a four-way stretch and along with that, they are lightweight and moisture-wicking. This allows it to feel like you are wearing next to nothing. In addition, the seamless waistband also gives you a little support without having it dig in. And there is a hidden waistband pocket!
---
This high-quality beauty organizer by VHANVER is a high quality 6 layer organizer that I perfect for all your needs. Along with the gorgeous crystal design, it can be rotated quietly for easy access. The trays are designed to be thick and durable and are strong enough to hold many items at once. It is also super easy to assemble and disassemble. Furthermore, the clear acrylic creates an item that is visually pleasing to look at.
---
Taking a selfie has never been easier than with this Bluetooth remote by Asdhute. This widely compatible remote can connect with any kind of phone using Bluetooth and can capture images without any hassle. The design is unlike any you have ever seen before. It has an ultra-long-range and can capture any moment that you wish to. It is also super small and compact which means you can take it with you wherever you want!
---
Tired of holding your tablet for so long? A tablet stand is what you need. This tablet stand by SAIJI has excellent compatibility and can fit almost any screen you need it to. Furthermore, it is highly adjustable which means that you can change its height and move it in any direction you want it to. This high-quality stand is sturdy and stable as it is made from smooth aluminum. The base is round which helps it become more stable. It is also extremely easy to use.
---
This adjustable cell phone stand is exactly what most people need in their lives. It has a special design that has multi-angle design that makes it possible to adjust your phone to any angle that you want. It is compatible with a lot of different phones while also being extremely sturdy in its construction.
---
This high-quality VersionTECH handheld fan is an Amazon must-haves for 2022 as it is small enough to be carried around in a purse and whipped out whenever needed. It has 5 adjustable speeds along with a high capacity battery. The battery is 2600mAh and can allow the fan to work for 3-9 hours. This battery is detachable and can be used as a power bank. Due to its mini size and lightweight design, it can be carried around with you.
---
Scrunchies are a fashion statement these days. Many people wear it on their wrists and many in their hair. This pack of 12 large black velvet scrunchies by Whaline is fantastic to use if you have thick hair. They are made from soft velvet fabric that is comfortable and durable.
---
This dual-ended nail rhinestone picker is designed to be versatile as it can also be used for your other crafting needs. The wax tip is perfect for picking up the gems and the steel end is perfect for adjusting them after you have placed them on your nail. The wax tip is self-adhesive and you don't need to soak it in anything before using it. Furthermore, it has an ergonomic design and is comfortable to use for extended periods. The wax heads are easy to replace and two tips come included in the package.
---
This OMOTON keyboard with a sliding stand is one of those Amazon must haves for 2022 that will make your life so much easier. It is specially designed to stand your phone in to. This helps save space. This keyboard has a reasonable QWERTY layout that has keys that are customized for all iPads. It also has volume control and you can also control the brightness with it! Furthermore, this keyboard is very stable and provides a smooth and quiet typing experience. This keyboard is super compatible as it can work with many kinds of ipads. It is also energy saving which means that the batteries can last you a good six months if you use them constantly
---
This Nice tree jewelry cabinet with a mirror is a perfect item to place anywhere in your room. It has a flexible and adjustable design meaning that it is easy to move around and it has horizontal holes meaning that it is suited to be placed at any angle. Furthermore, it has a large storage capacity and you can arrange all your jewelry in it with no worries. The cabinet, made from fiberboard and high-quality P2, is good for the environment and your health. It is also easy to assemble!
---
Ivy vines are made for very pretty decorations. These vines by CQURE are one of those Amazon must haves for 2022 that will make any occasion magical. These artificial garlands are made to be durable and reusable as they are sturdy and the texture clear ivy leaves are made from fabric while the stem is made from plastic. This allows you to adjust them and twist them anywhere you want. These leaves are made from a spray-free technology to protect the environment.
---
This FITUEYES 10-inch ring light is a high-quality light that is perfect for picture taking. The light has built-in 120 LED bulbs that work at 12W. You can adjust the color of these lights from a cold to warm to warm yellow. Furthermore, the ring is also adjustable to allow to you aluminate your selfie any way that you see fit. This 10 inch light is also USB powered which means that it can be powered by any laptop or power cable. The FITUEYES ring light also comes with a Bluetooth remote for increased functionality.
---
This Duffle bag is one of those Amazon must haves for 2022 that anyone with 'gets fit' on their resolutions has had to have. It has a built-in yoga mat strap that can allow you to carry it anywhere with you. Furthermore, it is made of sturdy material that is also lightweight. This bag is also water-resistant and allows you to neatly store all your gym equipment in it and take it with you wherever you are going.
---
Have a lot of candles or make candles of your own? This EricX Light candle Wick trimmer is one of those Amazon must haves for 2022 that you should treat yourself with. It easily clips the wicks even if they are at the bottom!
It makes a precise cut which ensures cleaner and safer candle burning. Once cut, the trimmings are collected in the scissor and you can dispose of them easily.
---
Looking for something to dress up your walls with? These hexagon LED lights are both functional and chic. They have a touch sensor that detects your body to turn on and off. This fast modular component allows you to decorate your walls in a minimalistic way. You can design them in any way to make a gorgeous design that is personal to you. This wall light uses physical touch to turn the light on and off. You can use your finger or even your shoulders to trigger it to give off an environmentally friendly glow. Furthermore, they have magnetic sides that just click into place to make a large display. This multi-purpose light is truly one of those Amazon must haves that you have to have.
---
This neck and body massager alleviates back pain. It is easy o use and helps with soreness and stiffness. It has built-in infrared advanced soothing heat function that helps to improve blood circulation. The intensity of the massage can be controlled and the long handle straps can be used to adjust the massage position. This decide is durable and highly comfortable and will make for a great gift
---
This Youtech Wireless charger is a high-quality device that is perfect for multitasking. This pack comes with 2 designs that can charge your phone vertically and horizontally. It has 3 different charging modes available that work for different phones. The charging area of these phones is large which gives you a larger space to work with. Furthermore, it is safe and easy to use as it has Exclusive Multifunctional Intelligent Protect Technology provides temperature control, surge protection, short-circuit prevention. Besides that, these wireless chargers are Qi-certified. It is also made of ABS material that is fire resistant.
---
Have a clog that you don't know how to fix? This FlexiSnake Drain millipede is the device for you. It instantly removes clogs thanks to its 4000 micro-hooks that can extend to an impressive 18 inches. It helps save you time and money as you don't have to wait for a plumber anymore. The handle on it is rotatable which means that reaching hard to reach clogs is now super simple and easy to do. It curves and slips right in to find the clog.
---
This high-quality Frozen Beverage and is one of those Amazon must haves for 2022 that everyone should own. It has a large capacity of 40oz that is great for making slush deink, snow cones, and margaritas. The two shave setting allows you to produce two kinds of ice (coarse or fine) depending on what you need to make. All you need for this are standard ice cubes that can be shaved. The blades are made of stainless steel and have a precision cut that is perfect for shaving ice. Furthermore, it also simultaneously moves it to give a cold drink that is perfect for any party.
---
The Conair Battery operated fabric de-fuzzer is a battery-powered fabric shaver that removes the pills and matted fibers from your clothes to make them new again. It is super easy to use as it features an ergonomic grip and has 3 depth settings to quickly shave fuzz. The design is versatile meaning that it can be used for a large variety of fabric types. It is also designed to be small and portable;e hence great to travel with.
---
These high-quality cups are a great way to help your baby start developing basic skills to grow. This set of 8 stackable cups are fun to play with as they have distinctive and fun holes on the bottom. This allows them to be used as bath and water play toys as well. These colorful cups by Mushie are stacking toys that help develop the body and the brain as they start to learn basic skills. These skills can be effectively applied to learn more complex tasks later on. These cups also help them learn the language and fine motor skills that will be valuable later in their life. They are made of high-quality plastic that is 100% free from BPA, PVC, and phthalates.
---
Having picnics is always fun and when you have kids, a safe place for them to play is very important. These leather playmats are hence one of those Amazon must haves for 2022 if you plan on going on many adventures. It is versatile in its use as you can take it out or use it at home as a play mat, a picnic blanket, table cloth, floor cover, etc. Made of deluxe leather, it is soft as the faux leather is genuine bonded leather with flocked suited. Furthermore, it is waterproof and wipeable making it extremely easy to clean. Along with that, it is portable and compact as you can fold it up and take it with you wherever your heart desires.
---
This Fisher-Price Rocking Baby Basinet is a high-quality device that will soothe the crankiest babies to sleep. It has a calming sway motion that is generated by either you or your baby. It also has dual-mode lighting which allows you to choose from a soothing projection and a night light. This unit is removable and can be used as a tabletop soother. It also has 30 minutes of calming vibrations, music, and sound. Furthermore, it has an optional lock-out to minimize swaying motion. With a flat sleeping surface and a deluxe overhead mobile, it is perfect for all newborns out there.
---
This high-quality Fawn diaper bag is one of those Amazon must haves for 2022 if you need a functional yet stylish bag. This bag is crafted from beautiful premium faux leather and is designed thoughtfully with a zipper top that opens wide for easy access. It also has a lot of interior pockets to organize all your baby's essentials. This fawn bag is extremely versatile which means that you can use this bag for virtually anything that you want. It has two easy ways to carry it. This bag can also be used as a backpack and has interchangeable straps that you can carry as a messenger bag. This fawn bag is also effortless to clean as it is crafted from animal-friendly leather. You can simply wipe it down.
---
The Nuna Stroller is a high-quality stroller that is designed to keep your baby safe during all your strolls. It is made from 100% polyester and has a full-size front and rear-facing toddler seat that has a multi-position recline that allows your toddler to ride forwards, backward, completely reclined, and anywhere in between. It has a one-step fold mechanism which makes it extremely easy to operate and take with you. With a single push, you can push it down and close it.
Furthermore, it includes a bassinet that can be used if your child wants to take a nap on the go. The multiple shock absorption in this stroller ensures a smooth ride for the infant. It also has multiple handy features such as oversized storage that can fit large diaper bags and your baby carrier. The handlebar is also adjustable and a removable arm bar that improves comfort and makes transferring the baby to and from the carrier super simple.
---
This high-quality frother by Zulaay makes a rich creamy froth that every coffee lover dreams about. It is extremely versatile and can be used to make a creamy froth for your drink, whisk Matcha, make Keto coffee, and other drinks of your choice! This device is extremely easy to clean and store. The durable and convenient metal stand gives easy access to foamy goodness in seconds. Furthermore, it uses batteries that make it easy to take with and does not require any charging. The compact design fits nicely into your kitchen and is available whenever you need it.
---
The Bug Bite Thing is a suction tool that sucks out the poison from any bee or wasp bite. It is capable of sucking out any insect venom, saliva, or other irritants that may cause an itch or a swell. It is compact and lightweight so you can easily carry it around. Furthermore, it is reusable and is clinically proven to work.
---
This Ororo Coat is a high-quality coat that is different from any coat you have ever had and is one of those Amazon must haves for 2022 that anyone who always feels cold needs. It is made of 100% polyester and can be machine washed. It is designed to be neat and tailored and uses durable fabric to ensure that you don't lose any heat and feel warm and comfortable. Furthermore, it has 3 carbon fiber heating elements that generate heat across your body. There are 3 heat settings that can be activated with just a press of a button. In addition, this jacket is easy to take care of as it is constructed to endure 50+ machine cycles.
---
Banana and chocolate are a heavenly combination and having chocolate come right out of your banana can be very convenient and can make for a really good and slightly healthy snack. The Banana Loca is an extremely innovative kitchen gadget that can allow you to insert chocolate into a banana without removing the peel. This device can allow you to insert in chocolate or any other filling that you want like peanut butter, yogurt, and jams. Furthermore, it is so easy to use and does not even create any mess. The device is also easy to clean as it can be done with a bristle brush that is included in the package.
---
Don't know which movie to watch and don't want anything less than the best? The xiaolong Movie Scratch Poster is the best poster for that. It contains the top 100 movies of all time. It displays the movie icons in full color. Furthermore, there is a hidden meaning behind each picture and hence, you can see the poster for a long time and still be decoding it. The frame is easy to choose as the poster is sized at 16.5 inches by 23.5 inches so that the frame can be very easily chosen. This poster also includes a scraper that can be used to remove dust.
---
When decorating, it is super important that you have decorations that are unique so that your party or event can be the talk of the town. With the 3D decorative colorful firework effects LED light bulb you can easily decorate your place and have people remember it. This bulb is made to be highly efficient and of top-rated quality. This means that you can save energy and money while having the best product too, This unique decoration allows you to have different effects such as flickering white fire or an amber fire effect. This bulb is safe and easy to install and use. This is because these bulbs are super flexible. They have no UV and infrared radiation, nor are they harmful in any way. In fact, they are waterproof which makes them super durable.
---
WiFi is super important these days and having a stable connection even more. With these Amazon finds, you can add to your Wifi range and use it from anywhere. It offers you extended wireless coverage for up to 100 sq feet which can be super useful. Furthermore, you can add up to 15 more devices. It also has universal compatibility. This means that you can attach any wireless router, gateway, or modem with the wifi, The NETGEAR Wifi range extender also has a wired ethereal port with which you can simply plug and play. The connection that it establishes is safe and secure as it supports WEP, WPA, and other wireless security portals. It is also super easy to use and to set up.
---
It is important that we take care of our furry friends. Be aware when they need water or when they want food. However, when one is out on a walk, it becomes a bit difficult to keep them hydrated. With these Amazon finds, everything becomes super simple. The Pet-fusion portable dog water bottle is a very useful device that is detachable and easy to use. You can keep water in it or dog food whichever you think your dog will need more. This bottle is designed to grip the handle and tilt easily so that your dog can drink or eat what they want.
Furthermore, this bottle s also double-walled and insulated which means that the food can stay fresh and if you use it for water, you can keep it cool. This bottle is perfect for travel as it is compact and can store a lot of water and keep it cool for extended periods of time. The handgrip is also made of silicone and is super easy to clean
---
Having a neat and tidy kitchen means that cooking and baking become super simple and easy. No longer do you have to scramble around for cans and ingredients as the FIFO Mini Tracker stores all your needed cans in one place. This organizer can hold up to 30 cans and have them on display for you a all times. Furthermore, the design of this holder is sturdy and is made from high-quality materials that are easy to connect and put together. The installation process does not take long and is super simple as well. You can also easily fit this onto your shelves for further ease of use.
---
For people who are always doing their work, this gadget is a lifesaver. You can easily attach this device to your neck and have your phone in front of you at all times. This Amazon finds frees up your hand as it supports your neck hanging. This makes it super convenient to use. The 360-degree rotation can allow you to view your phone at multiple angles which is super useful. Furthermore, it is also super comfortable as the soft foam makes sure that your neck is comfortable and the bar is not digging into your neck. The wide compatibility of this device allows multiple phones to be attached to your stand and is hence very useful for everyone.
---
Bumping into another car can be very detrimental for you as you then have to pay a very heavy fine to get both your car fixed and the car that you bumped into. To avoid any sort of situation. This bump shox can help you stay clear from any penalties that you might have to pay. It is made of high-quality material that is tougher than steel and also has V tech that has all-weather foam that will not crack or rust like metal or plastic. Furthermore, the recessed screw design allows for any metal scores or protruding metal to be removed from the bumper so no bumper is damaged. The pyramid design also allows for a sleek appearance that increases a sleek appearance that increases flexibility and maximizes shock absorption as well.
---
Conclusion
I have enlisted the best Amazon finds TikTok available on the market in 2022 and have given you ample detail about their features and functions. Hopefully, it makes it easier for you to choose among the Amazon finds listed above. Lastly, if you click and buy through the Amazon links provided here, I get a small commission at no additional cost to you. Thanks again for reading my detailed list of products that I chose from TikTok. Hope you enjoyed it. Cheers.
Our Verdict
Best amazon find overall: Pet Hair Remover Roller
Best value for money: Rocketbook Smart Reusable Notebook
Best Amazon must haves for 2022: Beauty Organizer
For a complete list, check out the 'Best Amazon Finds'.